Jax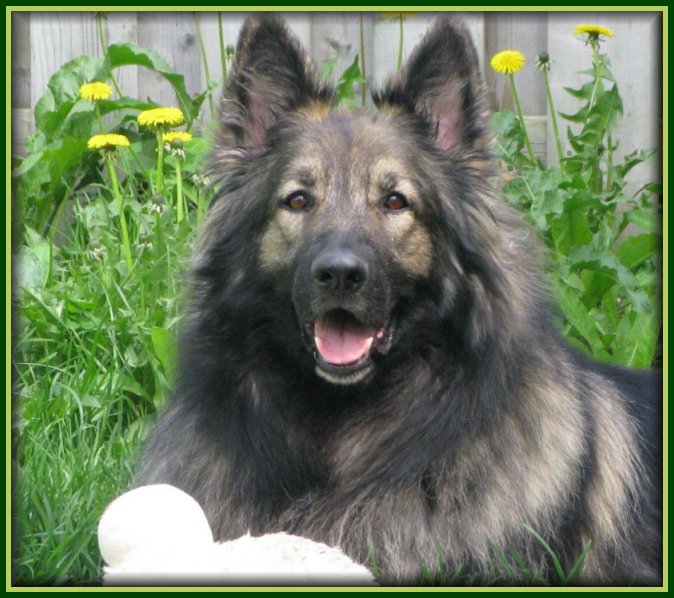 Jax is one of my favorite Shilohs - and that's why you'll find him here... on a page of his very own!
It was our (Lucy and myself) plan to pair Jax and Lacey or Matehja together in the future, however the timing wasn't quite right and then with the arrival of their sweet little boy Jonah,
Lucy and Paul made the decision that it was time to have Jax taken out of the
breeding program so that he could be.... well, just Jax and a boy's best friend!
He is an absolutely gorgeous Shiloh, with a temperament to die for, so gentle and so sweet.
We look forward to seeing Jax whenever the opportunity arises, hopefully again in the very near future!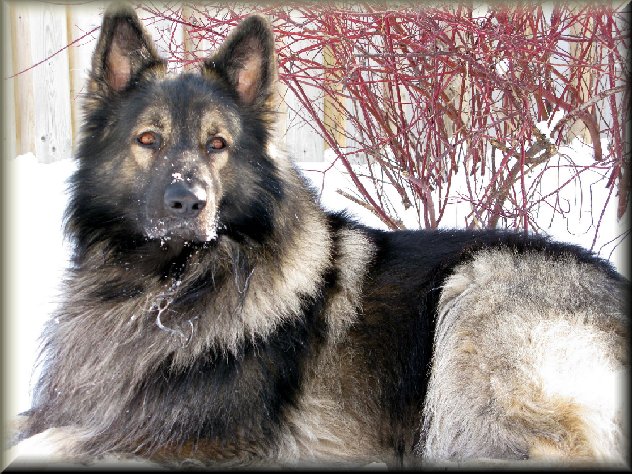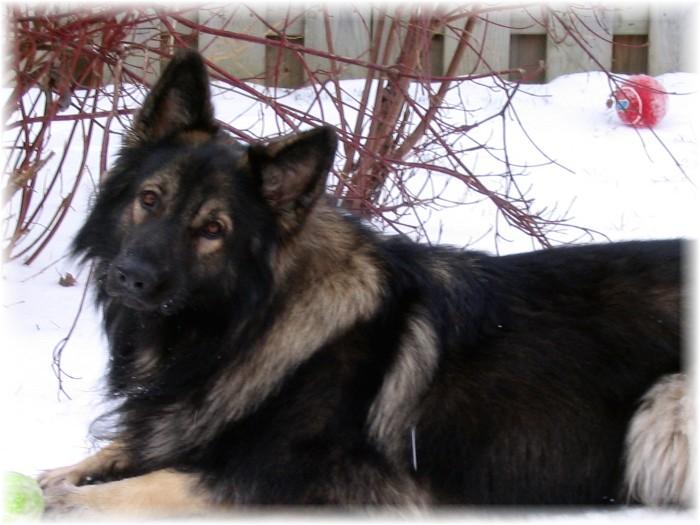 Jax - 3+ years * Mr. Gorgeous!



NS GrCanCH bCH "Just Another Xtreme Miracle",TT, OFA, HIC, TT
DOB: 15 October 2004
Color: Brown Sable Plush
Weight: 130 lbs
Height: 29.75"

Jax's Breeder: Jan Burke of Miracle Shilohs

To see Jax's Pedigree click here
To see Jax's parents, click here.

Dam: "Hilltop-Kuro's Sonoran Sunrise", CGC, OFA, ROM
Sire: GVabmrCH "Gemini's Apollo Rocket", CGC, OFA, ROM

Hips - Permanent OFA "Fair"
Elbows: OFA "Normal"
Thyroid - OFA "Normal"
Heart - OFA "Normal" (By Cardiologist)
TLI - OFA "Normal"
DNA: SBA86
Generational Rating: 6G



Jax is proudly owned and very much loved by Lucy, Paul, Jonah & Malaya De Los Reyes of Bolton, Ontario.
Jax is a knock-off of his papa Apollo, in looks and disposition. He is a large and loving boy, with good bone, a broad head, fabulous movement
and he carries an exquisite long and lush, rich-brown sable coat.
Jax stays very close to Lucy's side and is ever watchful of her well-being and she in turn keeps a close eye on her boy as all who meet him
would love to take him home! Truth be known... I would, for one! :)
Jax has earned a Breed Championship, Canadian Championship, and Canadian Grand Championship!

Updated June 27th, 2014
Content Copyright © 2008 - 2014, Web Design by Suzanne Towns, Mystical Shilohs.
Photographs courtesy of Lucy & Paul De Los Reyes - Xtreme Shilohs.
All rights reserved.