Lacey


Lacey - 3.5 years * Pretty as can be!
Lacey is now retired, her lovely progeny however, will continue in our breeding program.
"Hey Mom, it' beautiful out here... honest, it's not cold!"
Enjoying a sunny winter day! "zzz...zzz...zzz"
Registered Shiloh

Shepherd
DOB: 01 June 2004
Color: White/Buff Dual Plush
Weight: 91 lbs
Height: 26.5"
Lacey's Breeder: Jan Burke
To see Lacey's parents, click here.
Dam: Tella
Sire: Johann
Hips - Permanent OFA "Good"
Elbow - Permanent OFA "Normal"

Additional Health Stats available

Generational Rating: 6G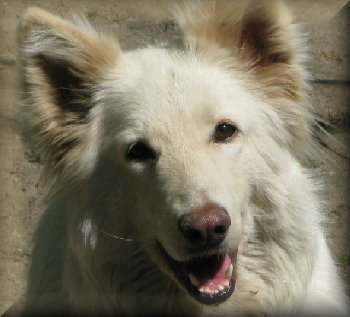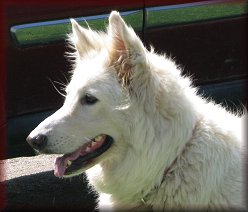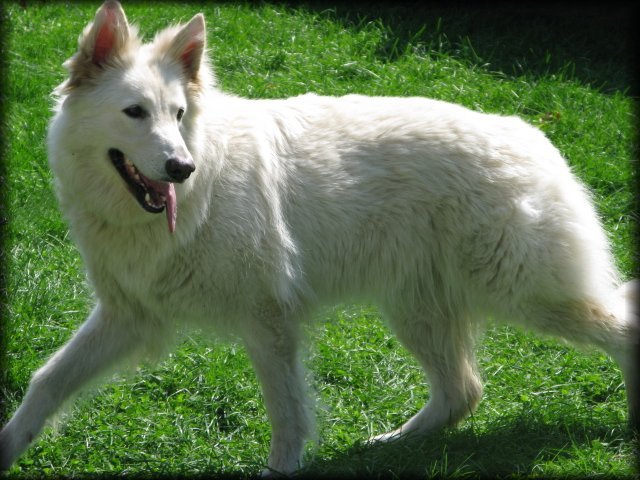 Lacey has good bone, a broad head and yet it displays her feminine grace, her ears are perfectly set. She is an extraordinarily sweet girl that loves everyone; children, the elderly and all of our other pets; great and small. Lacey captures everyone's heart in very short order, she loves attention as much as she loves to give it. She is now retired and was a wonderful Mama, her lovely progeny will continue her lines in our breeding program. Lacey was our very first Shiloh and she felt that it was her sole duty to care for each and every one of the new Shiloh babies that joined our family.
Lacey, with her sweet face, amazing disposition and fluid movement is everything we had hoped for and more!

Photographs & content Copyright © 2008, Suzanne Towns, Mystical Shilohs. All rights reserved