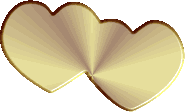 Peyton's first litter was sired by
Azzaro's very handsome and sweet Zorro!
Puppies arrived right on schedule,
December 12th, 2013!
Two Beautiful gray sable females!
The COI on this breeding is 13.8%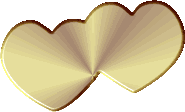 "Mystical Tales of Peyton Place, OFA"

"raibCH Azzaro's Silver Mask of Zorro, OFA"
DOB: 07 September 2009
Color: Gray Sable Plush
Weight: 82 lbs
Height: 26"

Dam: CJ's Gabrielle of Hilltop
Sire: CJ's Cadence of Shenandoah
Hips - OFA Permanent OFA "Good" (SLH-611G36F-VPI)
Elbows - OFA "Normal" prelims at 19 months
Heart - Vet checked "Normal" - Cardiologist OFA # Pending
Thyroid - "Normal" (18.5) OFA # Pending
Eyes - "Normal" Vet verified - CERF - Pending
DM: Pending

DOB: 30 October 2008
Color: Gray Sable Plush
Weight: 118 lbs
Height: 29.25"
Dam: raibCHptd. Azzaro's Princess Zeena Blue Moon, TT, PENN, OFA
Sire: bCH, Azzaro's Silver Star 'Z' Shenandoah, TT, CGC, TDI
Hips - OFA "Good" (SLH-0550G34M-VPI)
Elbow - OFA "Normal" (SLH-EL332M34-VPI)
Heart - OFA "Normal" (SLH-CA396/34M/C-VPI)
Eyes - CERF (#SHS=357891)
DM: Pending


Peyton and Zorro compliment each other very nicely in both temperament, size and conformation.
Comments below from Zorro's breeder and owner:
Zorro, our pick from the Zeus and Zeena litter born in 2008 is incredible! He is the real deal, the full package! Zorro is an absolutely stunning male, he is rock solid, with large bone, broad magnificent head and small ears. Zorr has a beautiful silver/black sable plush coat with long flowing feathers on his legs, as if he were a stallion. He stands 29.25" tall and has a fantastic loving temperament. At home, his playful nickname is LB, as his expressive face reminds us of a Little Bear. Zorro is an extremely devoted, obedient and intelligent boy who has a keen sense and uncanny awwareness of his surroundings. He listens, understands and anticipates things before they even happen. He constantly amazes us.
Zorro has done quite well in the show ring too. He acheived his adult championship in just one weekend, on his 1st birthday! He comes with us everywhere we go, making us exremely proud as we watch him interacting with people and other animals. Zorro is the perfect gentleman and a wonderful guardian of our home and family. We love him dearly!

Peyton is the fun lovin' girl in our pack; she is always happy to see everyone who comes to visit! She is a heavy boned girl with a luxurious coat, she has plenty of bulk of her own. Every time I have an inquiry on Peyton, those inquiring thinks she's a male. A bit of a tom-boy she definitely can be, she loves to get out there with the boys and give them a run for their money... but a boy, she is not. She is sweet & kind and loves to cuddle.
Peyton also has a broad head, short & wide muzzle, a fantastic thick-full straight tail and perfectly set, tiny ears, the kind we like to see on our Shilohs. Everyone who meets Peyton wants to take her home, she's so affectionate and wiggles her way into everyone's heart within moments.
Peyton is a big-time daddy's girl and he wouldn't have it any other way!.
We anticipate puppies with soft/medium temperament, who will be family oriented, affectionate and focused with plenty of brains and brawn!
We expect to see plush coated sables in mostly grays and/or silvers, we may possibly see some duals.


For more information on this litter contact me here!