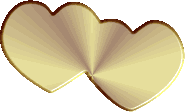 Roxie's first litter will be sired by the very handsome
Kristoff!

This breeding has taken place!
JnL Poconos Shilohs and Mystical Shilohs are excited and extremely pleased about the upcoming litter from Roxie and Kristoff! I am over the top excited about what he and Roxie will produce together!
Puppies anticipated August 23, 2022!
For more information on this litter contact me here!
The COI on this breeding is 12.05%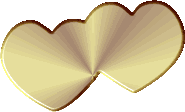 "Fairwinds Mystical Foxie Roxie, OFA"
aka Roxie


"JNL's Cold As ICE, OFA"
aka Kristoff"

b. October 22, 2018 | Gray sable plush
sire: NSx3 rbCH Ridgewood's Fame and Fortune, CGC, TDI, TT HIC
dam: Fair Winds Zephyr Madison, CGC
height/weight: 28"+/98 lbs
hips: OFA Good, SLH-1104G35F-VPI
elbows: OFA Normal, SLH-EL871F35-VPI
heart: holter (3,0,0) ALBA
thyroid: Normal, SLH-TH371/35F-VPI
eyes: Normal by DVM
TLI: 3 0.3 ng/mL, IDEXX, 10/12/2021
DM: Normal/Normal via DDC Ohio
DNA: NCD186874

b. September 21, 2019 | gray sable plush
sire: NS brCH Stardust's Standing In The Shadow CGC, TT
dam: JnL's Cosmic Blizzard, CGC
height / weight: 28.5" / 88#
hips: OFA Excellent SLH-1102E24M-VPI
elbows: OFA Normal SLH-EL869M24-VPI-VPI
heart: OFA Normal SLH-BCA32/24M-VPI
holter monitor: (1,0,0) 9M
dm: DM Carrier UC Davis TSS437
DNA: TSS437


Roxie and Kristoff compliment each other very nicely in both temperament, size and conformation.
We expect to see gray sables, (perhaps brown sables), bi-black and silver and possibly some solid white puppies in this litter!


For more information on this litter contact me here!