About Us
Mystical Meadows Ranch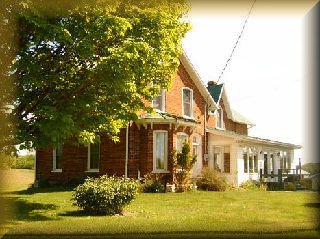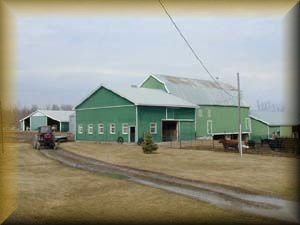 Mystical Shilohs are located in the Quinte region of Ontario, 1.5 hours east of Toronto and an hour west of Kingston at Mystical Meadows Ranch.
We obtained our first Shiloh in the summer of 2004 and instantly fell in love with the breed. We now have the pleasure of sharing our lives with our fantastic Shiloh family... we couldn't be happier!
We strongly believe that there isn't a better family companion than these gentle giants. They are dedicated, loyal and great protectors of home and family, including smaller critter family members. They love everyone, the elderly, children and other pets as well. Shilohs are very intelligent and affectionate creatures whom are a pleasure to have as part of your family... it's very difficult to own just one!
Here at Mystical Shilohs, as breeders our goal is to breed for great health, temperaments and committed companions. We believe strongly in extensive health testing before we breed our dogs.
If you are interested in adding a new family member that will provide you with years of love, protection and companionship
(not to mention entertainment) contact us or click on the "Puppies" link to hear about available puppies or our next up and coming litter.
To learn more about the Shiloh Shepherd breed click here!
Pictures & content Copyright © 2008, Website Design by Suzanne Towns, Mystical Shilohs. All rights reserved