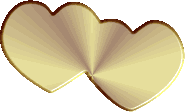 Our upcoming litter will be from Holly & Atreyu!

Needless to say we are very excited about this greatly anticipated litter!
Puppies expected April 2nd, 2019!
For more information on this litter contact me here!
The COI on this breeding is 11.92%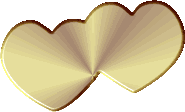 "Mystical Kiss of Zorro", PENN, OFA


"Mystical Flight of Atreyu o'BG", PENN, OFA

DOB: 12 December 2013
Color: Dark Gray Sable Plush
Weight: 92.4 lbs
Height: 26.5"

Dam: Mystical Tales of Peyton Place, OFA
Sire: raibCH Azzaro's Silver Mask of Zorro, OFA
Hips - PH L- 0.42, R- 0.34 No DJD
Elbows - OFA "Normal" prelims at 20 months
Heart - Normal, SLH-CA555/20F/P-VPI
Thyroid - Normal, 16.1
TLI - Normal, 13.2
Eyes - Normal by DVM

DOB: 09 July 2008
Color: Reddish Brown Sable Plush
Weight: 135.8 lbs
Height: 28.5"

Dam: bChptd BelleGrace's Miss Congeniality, TT
Sire: bCH, jrCH Zion's King Toran of BelleGrace, TT, CGC, TDI
Hips: PH L 0.45 R 0.37, no DJD
Elbows: Prelims – "Normal"
Heart: "Normal" by DVM
Eyes: "Normal" by DVM
Brucellosis: Negative
Eyes - "Normal" by DVM

Holly and Atreyu compliment each other very nicely in both temperament, size and conformation.

Holly is the fun lovin' girl; she is always happy to see everyone who comes to visit!
Holly is sweet & kind and loves to cuddle. She greets us each morning by running to find whatever toy she can get a hold of and rushes back to us wiggling and prancing her front feet, she's just so happy to see us! It is something you'd have to see - it's just too adorable
Holly has a broad head, short & wide muzzle, a fantastic thick-full straight tail and perfectly set, tiny ears, the kind we like to see on our Shilohs.
She is a heavy boned girl with a luxurious coat, she has plenty of bulk of her own.
Everyone who meets Holly wants you to take her home, she's so affectionate and wiggles her way into everyone's heart within moments.
Holly loves all of her family equally, she want to be everybody's girl and we wouldn't have it any other way!.
Atreyu has large/thick bone, a deep chest, a broad head, a short muzzle and again; nicely set ears. He has a well-proportioned build with a fantastic thick-full straight tail. His appearance will stop anyone in their tracks with his amber eyes and thick, luxuriously long, sable coat, but if you're familiar with him you know he is an affectionate "Gentle Giant". His gentle temperament is outstanding along with his impeccable bone structure. Don't let his penetrating eyes intimidate you, he is an incredibly sweet boy. The best part about Atreyu is that all of this comes in a wonderful loving package that is wrapped in a heart of gold..
With this pairing we anticipate puppies that will have magnificent heads, perfect triangle ears and a structure with thick heavy bone. We also expect to see puppies with soft/medium temperament, who will be family oriented, affectionate and focused with plenty of brains and brawn!
Plush coated sables in grays. reds and brown are expected in this litter.


For more information on this litter contact me here, or at shiloh.sheps@gmail.com!